Dr. Herbert Bailey, originally from Jersey City, NJ, is the Founder and Senior Pastor of Right Direction Church International with three locations in Columbia, Orangeburg and Florence, SC.  RDCI is a progressive, rapidly growing, non-denominational ministry that has grown from 10 to over 2500 since its inception in April of 1996. Click here to learn more! Dr. Marcia Bailey is Co-Founder of Right Direction Church International in Columbia, Orangeburg and Florence, SC and the mother of four children: Chandler (wife, Audria), Tyler (wife, Allyce), Daniel, and Kindra with two grandchildren, Aleina and Chandler Righteous. She has lived in her native state of New Jersey as well as Maine, and Oklahoma before she and her family relocated to South Carolina in 1995.  Working beside her husband, Dr. Herbert Bailey……click here to learn more!
Bishop Eric Warren Davis is a native of Columbia, South Carolina and a 1986 graduate of Lower Richland High School in Columbia. He is also a 1991 graduate of South Carolina State University in Orangeburg where he obtained a degree in Electrical Engineering Technology. In 2008, he received certification in Executive Leadership (CEL) from Cornell University. Bishop Davis is married to Vanessa L. Davis and God has blessed them with three sons – Ezra Warren, Elias Warren, and Emmanuel Warren. Click here to learn more!
Pastor Greg Formey came to us from Savannah, Georgia. It is the place where he married the former Sandra Maynard (in 1977), met Jesus Christ, and was blessed with one daughter, Jonelle. He gained valuable experience in church leadership and administration under the mentorship of Dr. Ricky R. Temple, Sr., pastor of Overcoming By Faith Ministries of Savannah, a dynamic 3000 member congregation .
He majored in Psychology at Williams College, Williamstown, Massachusetts, and earned a Bachelor of Arts Degree in 1975. Click here to learn more!
Pastor Darrell Jackson, Sr., son of the late Bishop Andrew Charles "A.C." Jackson and Jannie Lumpkin Jackson was born in Columbia, South Carolina. He is the oldest of five children. After graduating from the Richland County public school system (Dreher High School), he earned his Bachelor of Arts Degree from Benedict College, majoring in Political Science with a concentration in Public Administration. While a student at Benedict College, he served as President of the Student Government Association, and was the recipient of the Most Distinguished Student Award. He received a Masters of Arts Degree from Columbia International University. In 2000, he received an Honorary Doctorate Degree from Richard Stockton College of New Jersey, and in 2002, he received an Honorary Doctorate Degree from his alma mater, Benedict College of Columbia, South Carolina. Click here to learn more!
Creflo Dollar is the founder and senior pastor of World Changers Church International (WCCI) in College Park, Georgia; World Changers Church-New York; and a host of fellowship churches throughout the United States and internationally. WCCI also has offices in Australia (serving the Asia-Pacific region), South Africa, Canada, the United Kingdom, India, and the Ukraine. Click here to learn more!
Bishop Michael Blue was born in North Carolina and was reared from infancy in Sellers, South Carolina. He attended the schools of Marion District #1, Marion, South Carolina and graduated from Francis Marion University. B. A. in English (1985). In 1986 he became an English instructor at the Marion High School. He served as an award winning educator for twenty-five (25) years. Click here to learn more!
Dr. Bill Winston., Born in Tuskegee, Alabama, Dr. Winston was inspired and influenced for leadership by the numerous educators, scientists, and physicians who surrounded him as a youth, and by the historic aviation accomplishments of the Tuskegee Airmen who served as his role models. He is a graduate of the internationally known Tuskegee Institute (now Tuskegee University), in Tuskegee, Alabama, where Booker T. Washington's and George Washington Carver's legacies of leadership and invention permeated the environment. Learn more here!
Apostle Sidney Payton is the Founder and Senior Pastor of Glory Church International and President of Glory Church International Bible Training Center (GCIBTC).  He is also Founder and President of Glory Covenant International Ministries (GCIM), where pastors and ministers worldwide can come into covenant, spiritual connection, and fellowship, to maximize the call of God upon their lives.  He is in covenant RHEMA Ministerial Association International (RMAI), and RHEMA Alumni Association, in Tulsa, Oklahoma. Read more, click here!
Apostle Clayton Allen Cowart has been pastoring over 27 years, starting with eight members and now he oversees 183 congregations worldwide. Apostle Cowart serves as Principal and is the founder of Bibleway Royal Christian Academy, President and founder of Apostolic Bibleway College and President and founder of Poor Minority Justice Association and he is also the Presiding Apostle and chairman of the Board of Bishop of The Church of God The Bibleway Inc. Apostle Cowart's favorite song "I Need Thee", describes the character and personality of our humbled leader.  With a willingness to serve, he encourages the saints to hold fast to the Apostolic Doctrine without compromise and keep the vision in view.
Norman E. Curlee, is the Senior Pastor and Founder of Word Alive Church in Southeast Columbia, South Carolina. He is a native of Brooklyn, New York and reared in Winnsboro, South Carolina. Pastor Curlee received his Masters of Divinity from Columbia International University and his Doctorate of Ministry with a concentration in Christian Leadership from Gordon Conwell Theological Seminary. The pastor and United States Navy Veteran is anointed and gifted in the areas of teaching, preaching and leadership. Pastor Curlee believes a healthy family produces a healthy church that seeks to bring transformation in communities, cities, and the world with the gospel of Jesus Christ.
Dr. Andrew Thomas earned an Associate of Arts Degree in Accounting. He also graduated from Benedict College with a Bachelor of Science Degree in Accounting. In addition, he graduated from Erskine Theological Seminary with a Master of Divinity Degree and a Doctor of Ministry Degree. He was licensed and ordained at Brookland Baptist Church in West Columbia, South Carolina where he was an Associate Minister. He and the First Lady were Bible Study Teachers. He became the pastor of Mt. Pilgrim Baptist Church in March 1995. As a pastor, Dr. Thomas believes that Christ made the ultimate sacrifice in order for individuals to be empowered to enjoy the abundant life that Jesus promises to all believers. He is passionate about the scripture found in 2 Corinthians 5:17, "Therefore, if anyone is in Christ, he is a new creation; old things have passed away; behold, all things have become new." He embraces the reality that the church has a responsibility to equip members for the work of the ministry as well as for them to reach their full potential in Jesus Christ, which positions them to be a light in this dark world. He is married to the Reverend Rebecca Pinkney Thomas of Lake City, South Carolina.
The Urban Scene with Don Frierson: Monday – Friday at Noon
The Urban Scene is South Carolina's longest running Talk and Information forum for the African American community. Daily guests bring information about events and activities in neighborhoods, churches and schools. Community service agencies offer information on programs or initiatives that benefit listeners. Governmental administrators and representatives make regular visits to update the community and answer your questions. The Urban Scene is Columbia's on air Town Hall meeting place.
The P.A. Bennett Show: Monday – Thursday at 6pm
The P.A. Bennett Show is Columbia's information source on the drive home everyday. The show is often the 'first' information update of the day for many listeners. P.A. shares the news and events listeners need to know about. More often, scheduled guests share information on community initiatives, programs and services offered through Columbia city government and Richland County administrations, or health and legal advice.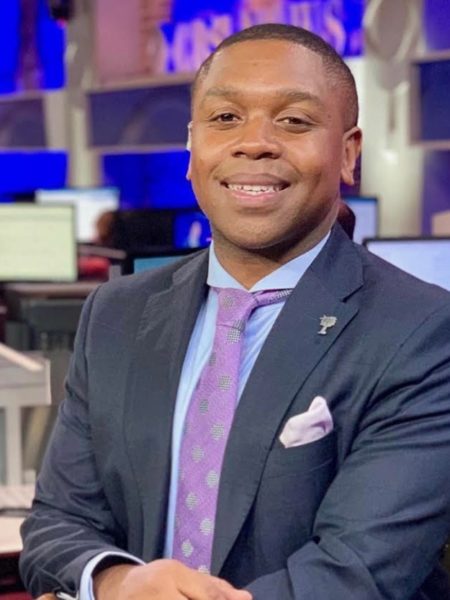 Insight with Antjuan Seawright: Thursdays at 12 Noon
Join Political Analyst and FOX News Contributor Antjuan Seawright for an hour of political talk with special guests and more.
Quartet Cafe' with Reverend Curtis Young: Saturdays 8am-11am
Every Saturday Curtis Young plays the best in quartet music from around world plus your favorite show features that include 'Food for the Soul', 'Parade Power Play', interviews, and more.
Amen Always Community Church: Saturdays at 1:30pm
Daric and Freda Stevens are the Founders and Pastors of Amen Always Community Church. They are originally from Miami, Florida where they married after meeting at their local church. They have four children – Allayah, Daric Jr., Amara, and Kenny. Daric served in the Evangelism and Outreach ministry for 15 years alongside his wife Freda. The couple founded Amen Always as an outreach ministry in 2003. What began as an outreach ministry offering a food pantry, campus ministry, and hospital visitation grew into a church for people to experience the Love of Jesus without judgment. After serving the community, ministering, and pastoring in Florida for over nineteen years combined, they began visiting and learning more about their next ministry assignment in South Carolina. The following year, the family relocated to South Carolina, and began the process to launch Amen Always in the Lugoff-Elgin communities. Amen Always Community Church officially launched on January 29, 2023, at Lugoff-Elgin Middle School. Learn more here.